Thirsty for History Thursdays at the Fulton
How can we connect the history of Lancaster to upcoming productions such as
The Addams Family
,
Elf
, and
Legally Blonde
?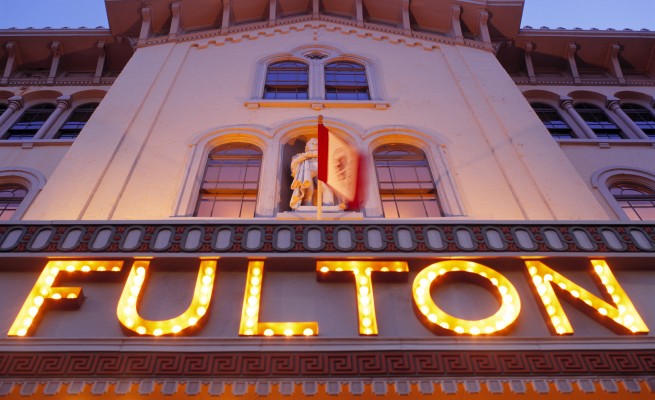 Find out by joining LancasterHistory.org for Thirsty for History Thursday at the Fulton Theatre! Before curtain on the second Thursday of each major Fulton production, LancasterHistory.org makes the connection between each play and local history. We've connected it all---from Hairspray and the Civil Rights movement and local bands to The Phantom of the Opera and ghost stories about the Fulton Theatre. We've even found ties between Spamalot and Lancaster County as we delved into the history of the Kunzler Hot Dog Factory and discussed the Lancaster equivalent of the Holy Grail-an engraved glass chalice (or pokal) made by Henry William Stiegal at his glassworks in the 18th century.

To enjoy a fantastic performance and an entertaining historical social hour, purchase your tickets by calling the Fulton Theatre at 717-397-7425. If you are member of LancasterHistory.org, mention your membership to receive a 10% discount. A wine and cheese reception begins at 6:30pm, followed by a presentation by Dr. Tom Ryan at 6:45pm.The main performance will begin at 7:30pm.
Thirsty for History Thursdays at the Fulton is supported by our friends at the High Companies.
---