Curator's Tour of the Hairy & Scary!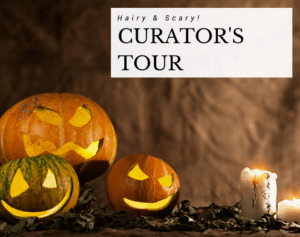 Peek into curiosities found in the historic collections of LancasterHistory.org just in time for Halloween! Join Assistant Curator Tori Pyle on Friday, October 13 at 5:30pm for a spooky look at items like mourning jewelry made with human hair, crystal balls, and mysterious books and what they mean.
Advanced tickets are required and can be purchased by clicking the ticket button in this event. Tickets are $10 for LancasterHistory.org Members; $15 for Non-Members.
October 13, 2017
230 North President Avenue, Lancaster, PA
5:30pm
$10 for Members | $15 for Non-Members