Thu Apr 27 @ 6:30PM

-
Thirsty for History, LancasterHistory.org Night at the Fulton

Always...Patsy Cline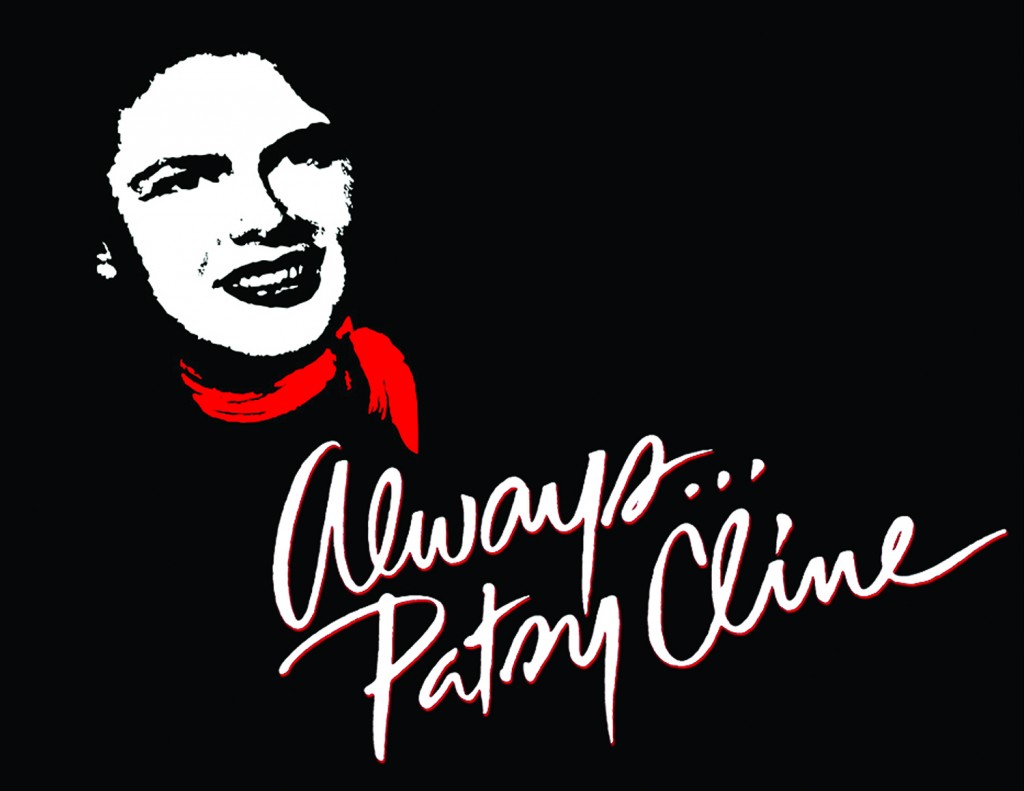 A music legend and pioneer in Country music, Patsy Cline's unique stylings remain as relevant and popular today as they were over five decades ago. The original cross-over sensation, topping the Country and Pop Charts, Cline paved the way for artists such as, LeAnn Rimes, Shania Twain, and Carrie Underwood. Always… Patsy Cline is based on a touching true story affectionately told through letters written between Patsy and her biggest fan turned confidant, Louise Segar. A genuine bond of friendship, which began over a cup of coffee, lasted until Cline's untimely death in 1963. Told through downhome country humor, heartache and celebration, Always… Patsy Cline takes audiences through the ups and downs, from her breakthrough on live radio, to her rise to fame at the Grand Ole Opry. Featuring 27 unforgettable hits, including "Crazy," "Walkin' After Midnight," "I Fall to Pieces," and "Sweet Dreams," this musical memory book is a glorious tribute to the one-of-a-kind sound of Patsy Cline!
What does Always...Patsy Cline have to do with Lancaster history? Find out by joining LancasterHistory.org for Thirsty for History Thursday at the Fulton Theatre! Before curtain on the second Thursday of each major Fulton production, LancasterHistory.org will make the connection between each play and local history.
To enjoy a fantastic performance and an entertaining historical social hour, purchase your tickets by calling the Fulton Theatre at 717-397-7425. If you are member of LancasterHistory.org, mention your membership to receive a 10% discount. A wine and cheese reception begins at 6:30pm, followed by a presentation by Dr. Tom Ryan at 6:45pm.The main performance will begin at 7:30pm.
Thirsty for History Thursdays at the Fulton are supported by our friends at the High Companies!

---
Fri Apr 28 @10:00AM

-
LancasterHistory On the Square - Gallery and Museum Store

New Exhibition Opens at LancasterHistory.org On The Square
On Friday, April 28, a new exhibition, Downtown Lancaster: Dynamic Through The Decades, will open at LancasterHistory.org's downtown location, LancasterHistory.org On The Square, at 4 West King Street. A dynamic little city, Lancaster boasts entrepreneurs, active church communities, and innovative creators. The residents of Lancaster contribute to the business and fun with their varied religious and cultural backgrounds, creative expression, and strong work ethic. Utilizing items across LancasterHistory.org's collections—images of past storefronts and streetscapes, products made and sold, and ephemera—this exhibit celebrates the vibrancy of downtown Lancaster's public life during 1800-1960.
The new exhibition is located at LancasterHistory.org On The Square at 4 West King Street in Lancaster. The exhibition is free and open to the public.
---
Sat May 06 @11:00AM

-

03:30PM


African-American Heritage Walking Tours

African-American Heritage Walking Tours
UPDATE: Both tours on May 6 will depart from Trinity Lutheran Church, 31 South Duke Street in Lancaster. 
Don't miss the first African-American Heritage Walking Tours of 2017! Learn about Lancaster's abolitionists, Underground Railroad agents, religious leaders, and entrepreneurs as you visit 10 historical sites and properties with African­-American heritage. Visit sites such as: bounty hunters' offices & Black businesses on Penn Square; site of Elite Hotel; Thaddeus Stevens & Lydia Hamilton Smith Historic Site; Trinity Lutheran Church; Lancaster County Courthouse; Saint James Episcopal Church; site of the Lancaster Train Station; Shreiner­ Concord Cemetery; Fulton Hall/Old Jail; and Central Market.
TOUR INFORMATION: Two tours will be offered on Saturday, May 6 at 11am and 2pm. Tours depart from Trinity Lutheran Church, 31 South Duke Street in Lancaster. Tours are safe & easy and take 60-­90 minutes (comfortable walking shoes recommended). Tickets can be purchased in advance from the City of Lancaster Office of Promotion or as a walk-­in, day of at the Lancaster City Visitor Center. For more information, please call 717-­291­-4758.
---
Sat May 06 @12:00PM

-

03:00PM


Living History at Wheatland

The Arrest of An American Dictator: William Walker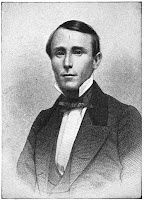 Join us as we transport you back to 1857 and 1858. President James Buchanan and Secretary of State Lewis Cass discuss intelligence and strategy to capture the freebooter William Walker and his private army which has invaded Nicaragua. Experience and learn of the challenges faced by United States Senate which debated the invasion, as well as the Navy's arrest of Walker. Did his arrest violate the Neutrality Laws? Experience the debate and learn of Walker's fate in this May's Living History at Wheatland!
The Living History at Wheatland program, The Arrest of An American Dictator, takes place on Saturday, May 6, 2017 with tours on the hour starting at 12pm and the last starting at 3pm. Standard tours of Wheatland are also offered at 10am and 11am ONLY. Click the link below or call 717-392-4633 to purchase your tickets. Advanced tickets strongly recommended as Living History tours often sell out and walk-in space is not guaranteed. Your tickets also include admission to the exhibition galleries.

 What is the difference between a "Living History" tour and a Standard Wheatland tour?
---
Thu May 18 @ 3:00PM

-

03:45PM


Curator's Tour

Curator's Tour of Decorative Arts
Discover the details of the history of Lancaster County's silver! Join LancasterHistory.org Assistant Curator Tori Pyle for a 45-minute in depth, behind-the-scenes look at silver from Lancaster County. The tour will closely examine pieces of silver on exhibit in Groff Gallery, and explore pieces in storage in the E. Ann Klein Collections Classroom. Advanced reservations are required as the tour is limited to 10 people.
Pricing:
LancasterHistory.org Members: $10
Non-Members: $15

---
Thu May 18 @ 4:00PM

-

05:30PM


Regional History Colloquium

The Nurses of Pearl Harbor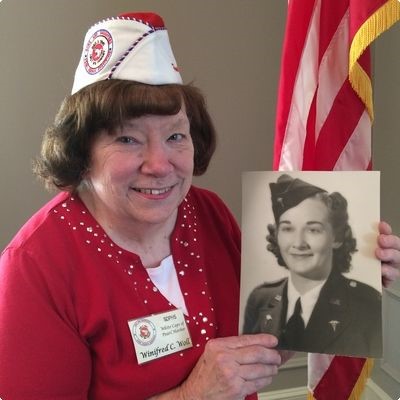 Many stories are told about the military men, but seldom are stories told about the women of Pearl Harbor.  Winifred Woll tells the story of the United States Army and Navy nurses stationed at both or near Pearl Harbor on December 7, 1941. A Lancaster-native, Woll's mother, Teresa Stauffer Foster, was among the nurses stationed at Tripler Army Hospital on the day of the attacks.
Winifred Woll, a resident of Reading, is the daughter of Army nurse Teresa Stauffer Foster who was a survivor of the bombing of Pearl Harbor. Woll attended several national meetings of the Pearl Harbor Survivors Association with her mother and met military nurses who also survived the attack. The stories of these women became the foundation for The Nurses of Pearl Harbor. The last Pearl Harbor White Cap nurse died in 2013. Woll continues to honor these women by focusing on the many accomplishments they attained in both their military and civilian lives.
Ms. Woll is currently a teacher in the Career Program at Reading Area Community College. She is also a member of the Sons and Daughters of Pearl Harbor Survivors (SDPHS). 
The colloquium, The Nurses of Pearl Harbor, will take place on Thursday, May 18, 2017 in Ryder Hall at LancasterHistory.org, 230 North President Avenue, Lancaster. A speaker's reception with refreshments will begin at 4pm, followed by the main event from 4:30-5:30pm. Pearl Harbor memorabilia will be on display. This event is free and open to the public.
---
Mon May 29 @ 9:30AM

-

05:00PM


Closings

Memorial Weekend Hours & Closings
Please note that LancasterHistory.org, including Wheatland, will be open regular operating hours on Saturday, May 27th. We are closed Sunday, May 28th. On Monday, May 29th, Wheatland, the exhibition galleries, and the Museum Store will be open. The Archives, Library, and Administrative Offices will be closed. 
Due to increased visitor traffic over the holiday weekend, we recommend visitors make advanced online reservations for their tour. Please visit https://lancasterhistory.checkfront.com/reserve/ to book your tickets online.
If you have any additional questions, please call 717-392-4633. Thank you!
---