Your gift can help make history!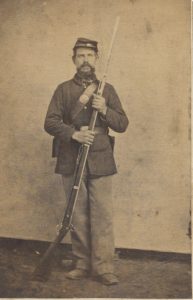 Imagine…
…You are the sole survivor of the massacre of your family by the French Government.  You see the hills along the Conestoga River for the first time, and hope you will find safety and freedom in Lancaster County.
…You are a tavern keeper, uncertain about the future, as you provide room and board to members of the Continental Congress who have just fled the British Army in Philadelphia.
…You are a printer working on King Street, the first to call George Washington the "Father of His Country" in writing.
…You are a freeman of African descent, and a slave catcher from Maryland has just arrived on your doorstep. You are hiding desperate people who have escaped enslavement within your home.
…You are a single mother, quietly working with a local lawyer to create safe passage as part of an emerging phenomenon—the Underground Railroad.
…You are standing on the Columbia-Wrightsville Bridge with a torch in your hand, ready to set it on fire in order to protect Lancaster County from the Confederate Army.
…You are a young orphaned girl curtsying to Queen Victoria on your remarkable journey to London.
…You are a 19-year-old sergeant in the US Army on assignment to hunt down Pancho Villa.
…You are a young father, marching to protest the segregation of Lancaster's swimming pools.
These are the stories of Lancastrians—ordinary citizens living their lives in extraordinary times.  At LancasterHistory.org, you will learn how the people of Lancaster County shaped the course of American history right here in your own back yard.  Help make history in your hometown by supporting the Annual Campaign for Lancaster History.
Your generosity creates new exhibitions, preserves collections, provides engaging educational programs, shares the story of our nation's 15th President with schoolchildren, and so much more. No matter how you choose to show your support, you help us connect people to the history, knowledge, and ideas that made America. Thank you!
What does my gift support?
Essential to LancasterHistory.org's daily operations and programs, the Annual Campaign provides support where it is most needed. Help us sustain our position as one of the leading local history centers in the nation, and support the Annual Campaign today! In doing so, you will be directly responsible for:
Providing schoolchildren with authentic interaction with historic objects and documents
The care and conservation of the treasures of Lancaster County
Creating engaging community events and outreach programs
Providing high-quality continuing education programs to the public
Purchasing at-risk historic artifacts before they are lost forever
Creating research opportunities for area high school students
Providing internships and volunteer experiences for college students
Maintaining President James Buchanan's home, Wheatland
Sharing Family History resources with budding genealogists
Become An Insider
 At any given timeless than 10 percent of the Museum's collections is on display. When you support the Annual Campaign, you gain access to the other 90 percent of our collections—and the curators, archivists, and historians who care for them. From being the first to know when a new object joins the collection or having first dibs on exciting field studies, to seeing the inner workings of an upcoming exhibition, the Annual Campaign offers unique insight into your community's history.
Above all else, LancasterHistory.org strives to share our local story with the world and inspire future generations by its heritage. Your gift truly makes a difference.