Hours of Operation
LancasterHistory.org is your comprehensive history center for Lancaster County.
To learn when each aspect of LancasterHistory.org is open, please view the categories below:
---
Campus of History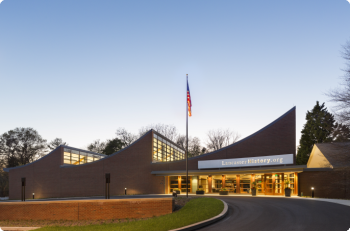 (also known as the Lancaster County Historical Society, includes the Exhibit Galleries, Research Library, Archives, & The Museum Store at 230 N. President Avenue)
CURRENT HOURS
Monday - Saturday: 9:30am - 5pm
Sunday: Closed
The Louise Arnold Tanger Arboretum, including the Dwarf Conifer Garden, can be visited daily from sunrise to sunset for free.
**Please note we will be closed Monday, September 11 and Tuesday, September 12 for staff training.**
---
President James Buchanan's Wheatland
CURRENT HOURS
LancasterHistory.org offers two different visitor experiences of Wheatland:
Standard Wheatland Tour (a history-focused tour of Wheatland)
Mondays - Saturdays: Tours on the hour from 10am (first tour) until 3pm (last tour)
First Saturdays of the Month (March - October): 10am & 11am
Living History Saturdays (a Living History tour of Wheatland on the 1st Saturday of each month, March - October)
March 4, April 1, May 6, June 3, July 1, August 5, September 2, October 7: Tours on the hour from 12pm (first tour) until 3pm (last tour)
**Please note we will be closed Monday, September 11 and Tuesday, September 12 for staff training.**
---
LancasterHistory.org On the Square
Visit our downtown Museum Store and gallery at 4 West King Street in Lancaster, PA.
Sunday: CLOSED
Monday: CLOSED
Tuesday: 10am - 4pm
Wednesday: 10am - 4pm
Thursday: 10am - 4pm
Friday: 10am - 4pm
Saturday: 10am - 4pm
---
Hours of Operation FAQ (Frequently Asked Questions)
Q: When are you closed?
A: LancasterHistory.org is closed:
Holidays such as: New Year's Day, Thanksgiving Day, Christmas Eve, Christmas Day, and New Year's Eve
During inclement weather (Our website and phone system will be updated when we close for inclement weather. We encourage you to call or go online to check if we are closed. Please place your safety first in times of inclement weather.)
If you are ever in doubt when we are open, we encourage you to call.
Q: When is your last tour of the day for Wheatland?
A: Unless otherwise noted (or during the holiday season), our last tour of the day is 3pm. This means the last tour available to visitors heads to the Wheatland mansion at 3pm.
Q: Are you canine friendly? Do you allow service dogs to enter?
A: Yes to both questions! The Campus of History is canine friendly and we welcome owners to walk their dogs on the property. However, we encourage owners to supervise their dogs at all times and keep them on leash on the property for the safety of your pet and other visitors. Unless the dog is a service animal, we do not allow pets into the buildings. Service animals are allowed into the Stauffer Building and Wheatland. For pet waste, there are two doggie waste bag containers at both ends of the property: one behind the Carriage House near the parking lot and the other on the side of the Stauffer building facing Marrietta Avenue. Please responsibly pick up after your dog and throw away the waste and/or waste bag in a trash can or dumpster.
Q: Is LancasterHistory.org/Wheatland a National Park or National Historic Site?
A: Both LancasterHistory.org and Wheatland are not a part of the National Park Service system or a National Historic Site. Therefore, we do not accept discount cards or membership cards for the National Park Service. Wheatland is, however, a National Historic Landmark (designated in 7/4/1961) and on the National Register of Historic Places (designated in 10/15/1966).
Q: I have more questions. Who can I contact?
A: For questions about hours of operation, we encourage you to call our main number 717-392-4633 to speak with a Visitor Services Associate. For questions that do not require an immediate response, feel free to email This email address is being protected from spambots. You need JavaScript enabled to view it.. A Visitor Services Associate will respond to your email as soon as possible. We do not accept tour bookings over email.