2017 History Harvest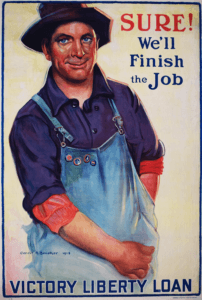 We need you! ... On November 14, 2017, LancasterHistory.org will conduct a History Harvest for World War I-era donations of documents, objects, photographs, and published material related to Lancaster County from 1910 – 1919. Owners of such historic items may bring their items in on November 14 between 10am and 3pm for LancasterHistory.org staff members to access; staff can scan and return items upon request, but are also happy to accept original artifacts. Donors may also submit digital items if they are not able to attend on November 14.
If you have an item or items you are interested in donating to LancasterHistory.org or scanned and added to LancasterHistory.org's collections, please visit the History Harvest page for more details on what the organization is looking for, accepting/not accepting, and how to donate.
November 14, 2017
LancasterHistory.org, 230 North President Avenue
10am - 3pm