World War I History Harvest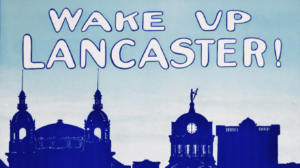 On November 14, 2017, LancasterHistory.org will conduct a History Harvest for World War I-era donations of documents, objects, photographs, and published material related to Lancaster County from 1910 – 1919. We are specifically seeking artifacts that pertain to Lancaster County's involvement in World War I, such as military service, support to the troops or allies, and activities on the home front. We are also interested in collecting items related to the Influenza Pandemic of 1918 and other artifacts from the 1910s.
LancasterHistory.org will accept original artifacts or digital images of items if the donor wishes to keep the originals.
Why the World War I-era?
The U.S. officially entered the war [World War I] in April 1917. The first U.S. troops landed in France in June 1917. The war ended 11 November 1918. More than 5,000 Lancastrians volunteered or were drafted, many in the Army's 28th Division and its 111th Ambulance Company commanded by Col. Charles P. Stahr, a Lancaster physician. Pennsylvania soldiers guarded Susquehanna River bridges and the tracks of the Pennsylvania Railroad. Red Cross "Gray Ladies" sold Liberty Bonds from a miniature courthouse on Centre Square. To help conserve supplies for the troops, Lancastrians observed gasless Sundays, meatless Mondays, and heatless Tuesdays.
– From Jack Brubaker, The Scribbler
---
Artifacts Sought/Not Sought
LancasterHistory.org is seeking the following items that have a direct connection to Lancaster County:
World War I

Navy uniform(s) and items related to service in the Navy
Photographs and documents for activities on the home front
Autobiographical accounts of Lancaster servicemen, such as diaries or correspondence
Business records pertaining to the war effort
Photographs, documents, and objects related to conscientious objectors, pacifists, etc…

1918 Influenza Pandemic

Diaries, correspondence, documents, and ephemera (memorabilia)
Photographs and objects related to the pandemic

Pamphlets, magazines, or other printed material with content about Lancaster County during the 1910s
LancasterHistory.org is NOT seeking the following items:
Munitions (aka. military weapons, ammunition, equipment, or stores)
Army uniforms
---
How to Donate/Participate
In Person Donations
We encourage donors to bring in their original artifacts on November 14, 2017 from 10am – 3pm. LancasterHistory.org staff will review the artifacts and determine if they should be considered to be added to the collection. Donors will be asked to provide biographical and historical information for the items, as well as identifying information about each item, on forms provided by LancasterHistory.org. Staff will scan and return items upon request, but are also happy to accept original artifacts.
Digital Donations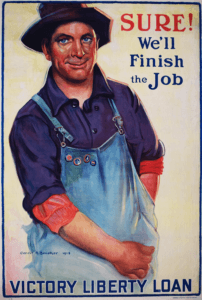 LancasterHistory.org highly encourages individuals to donate digital images of their artifacts to share with researchers.
Digital images should be submitted after meeting the following requirements:
Images should be scanned at actual size or larger.
Image resolution should be 300 dpi or 600 dpi
In JPEG or TIFF file format
Should be submitted along with a Biographical & Historical Data Form

Please Note: In the form, photo data starts on page three (3).
Digital images may be submitted with completed forms to Marianne Heckles (marianne.heckles@lancasterhistory.org) via email, an electronic transfer service like DropBox, or by CD.
Donation By Appointment
Donors may also make an appointment with LancasterHistory.org staff for a different day if unable to come on November 14.
For photograph donations: Marianne Heckles, (717) 392-4633, Ext. 116, or EMAIL
For object and textile donations: Victoria "Tori" Pyle, (717) 392-4633, Ext. 112, or EMAIL
For document donations: Heather Tennies, (717) 392-4633, Ext. 115, or EMAIL
For printed material donations: Nathan Pease, (717) 392-4633, Ext. 119, or EMAIL
---
Additional Questions
If you have any additional questions about the World War I-era History Harvest OR would like to inquire if LancasterHistory.org would be interested in a specific item, please contact Heather Tennies at (717) 392-4633, Ext. 115, or by email.