A Christmas Story: The Musical
A Christmas Story: The Musical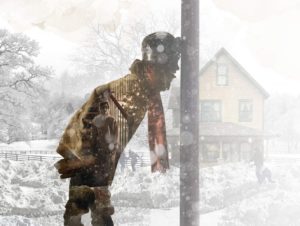 It's not sugarplums dancing in Ralphie's head; it's a Red Ryder air rifle! On a desperate quest to prove to his mother, teacher and even Santa that he is responsible enough to be the proud owner of this Christmas wish, Ralphie isn't going to let any opposition stop him from getting what he wants, including the schoolyard bullies! Bundled with your favorite film moments, fans will rejoice as they relive the triple-dog-dare flag pole incident, the worst Christmas present ever (pink bunny pajamas) and the FRA-GEE-LAY top prize (leg lamp). A Christmas Story, The Musical hits the bullseye for holiday family fun!
What does A Christmas Story have to do with Lancaster history?  Find out by joining LancasterHistory.org for Thirsty for History Thursday at the Fulton Theatre on Thursday, November 30!  Before curtain on the second Thursday of each major Fulton production, LancasterHistory.org will make the connection between each play and local history.
To enjoy a fantastic performance and an entertaining historical social hour, purchase your tickets by calling the Fulton Theatre at 717-397-7425.  If you are member of LancasterHistory.org, mention your membership to receive a 10% discount.  (Members must call to receive the discount.) A wine and cheese reception begins at 6:30pm on Thursday, November 30, followed by a presentation by Dr. Tom Ryan at 6:45pm. The main performance will begin at 7:30pm.
Photo Credit: Visit Lancaster (featured photo) and The Fulton Theatre (play poster).
November 30, 2017
Fulton Theatre, 12 North Prince Street in Lancaster
6:30pm Reception at The Fulton Theatre
Call The Fulton Theatre at 717-397-7425