*SOLD OUT* Curator's Tour: A New Year, A New Look at Old Favorites
*SOLD OUT* Curator's Tour: A New Year, A New Look at Old Favorites
**SOLD OUT**
We're offering a second tour on February 1st!
Click to buy tickets to February 1st's Curator's Tour.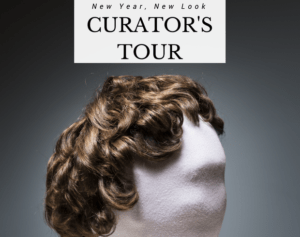 Join Assistant Curator Tori Pyle for a new look at favorite objects in the LancasterHistory.org collections on Thursday, January 18 at 3:30pm. Attendees will explore new perspectives, research, and discoveries about objects such as Thaddeus Stevens' wig, artifacts unearthed in recent archaeological digs, and a beautifully stitched quilt with new historical information.
Advanced tickets are required and can be purchased by clicking the ticket button in this event or calling (717) 392-4633. Tickets are $10 for LancasterHistory.org Members; $15 for Non-Members.
January 18, 2018
230 North President Avenue, Lancaster, PA
3:30pm
$10 Members | $15 Non-Members