The Museum Stores at LancasterHistory.org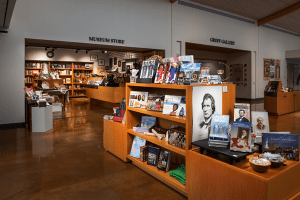 LancasterHistory.org's Museum Stores are filled with unique local folk art, gift items, and souvenirs in two locations in Lancaster County. If you have a question about an item in stock or are looking for a specific item, please do not hesitate to give one of our stores a call.
LancasterHistory.org
230 North President Avenue
Lancaster, PA 17603
(717) 392-4633 Ext. 130
HOURS: Monday – Saturday, 9:30am – 5pm
LancasterHistory.org On The Square
4 West King Street
Lancaster, PA 17603
(717) 392-4633 Ext. 134
HOURS: Tuesday – Saturday, 10am – 4pm
Current/Upcoming Sales
Tree Lighting Sale on Friday, November 24 Only

30% off one item*
Special Hours at 4 W. King Street: 10am – 8pm

Small Business Saturday on Saturday, November 25 Only
*Sale does not include consignment items
---
Coming Soon!
LancasterHistory.org will be launching an online store soon. Please stay tuned.