The President and the Punch Bowl
Readers of the popular new novel Lincoln in the Bardo might recall the tale recounted by author George Saunders about an "immense Japanese punch bowl" used by President Lincoln in the White House to hold "ten gallons of champagne punch." Although much of Saunders' book is historical fiction, that part is distinctly factual. But what Saunders does not mention is that the gigantic bowl was given by delegates of Japan as a gift to President James Buchanan.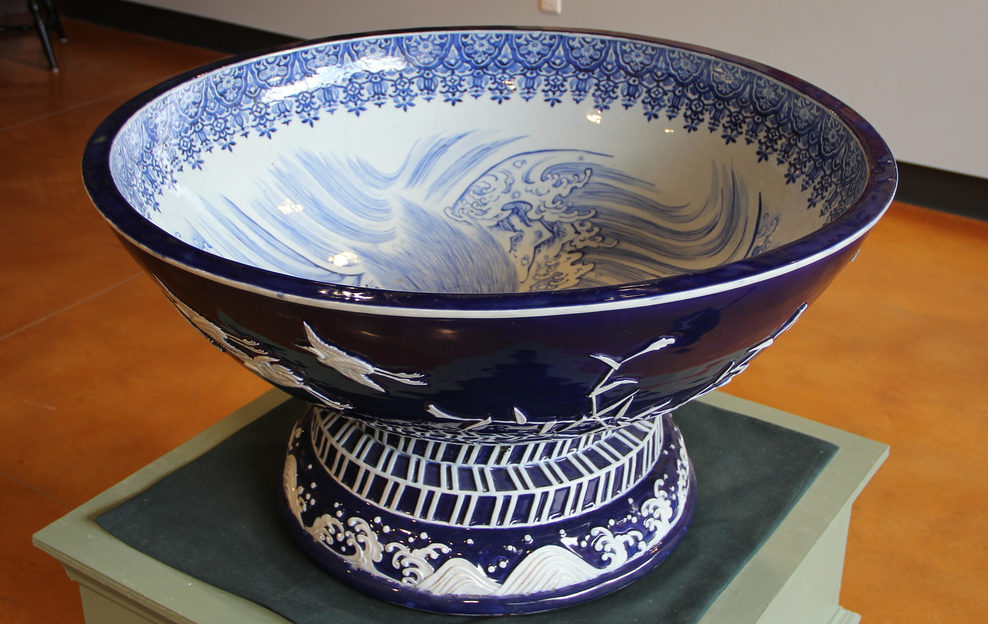 During his presidency, James Buchanan promoted America's "manifest destiny" and growing economic interests by establishing new trade agreements with China, Japan, and other Asian countries. The establishment of US trade relations with countries of the Far East, including Japan, remains one of the high points of President Buchanan's (otherwise not very high) time in office.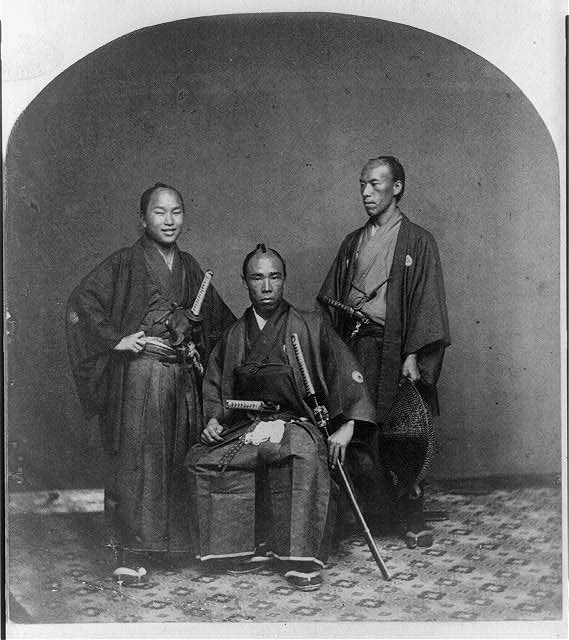 In 1860, on the heels of an important 1858 commercial treaty forged under Buchanan's leadership, the Japanese Tokugawa shogunate government sent its first diplomatic mission to Washington DC. This colorful group of three samurai ambassadors and their large entourage, dressed in formal court robes and bearing samurai swords, met with President Buchanan, First Lady Harriet Lane, and US government officials during 10 days of pomp and circumstance at the White House. This unprecedented official visit of a group of Japanese delegates did not go unnoticed in Washington – Congress spent an incredible $50,000 to host the mission, which included a personal tour of the executive mansion led by President Buchanan, a visit to the Smithsonian Institution, a concert on the White House lawn, and lavish banquets.
Washington was only the first stop on an impressive tour of America. After more than a week in our nation's capital, the Japanese group continued to Baltimore, Philadelphia, and New York City, where they captivated not only the locals but the nation. Americans were fascinated by the sudden appearance of the previously-isolationist Japanese. The American press, and subsequently the country, were overcome with "Japan mania," and were especially crazy for a young Japanese samurai, Tateishi "Tommy" Onojiro. The "Tommy Polka" became a crowd favorite at parties in 1860.
It is with this extravagant state visit in mind that the Japanese delegates gifted the United States an exquisite porcelain bowl, intended to reflect the Emperor's deep regard for President Buchanan and the newly-formed friendship between Japan and the United States. How did this official gift to the country end up at President Buchanan's Lancaster home? The answer to this is a study in Mary Todd Lincoln's personal desperation following the assassination of her husband. Mrs. Lincoln earmarked several pieces in the White House, including the bowl, to be sold – whether due to her considerable personal debt or her grief is something scholars debate. Not wishing to see the bowl fall into the wrong hands, Mrs. Lincoln's friend George W. Riggs purchased it from her. For one hundred years, the bowl bounced around among relations of Riggs and others until, in 1960, a distant relative of President Buchanan purchased the bowl and donated it to the Wheatland collection.
The "Emperor's Porcelain Bowl" is currently on display at LancasterHistory.org, unfortunately sans champagne.
---
This is an entry from History from the House:
 A 200-year-old house once occupied by an American president has a lot of stories to tell. From an office in Wheatland's former kitchen space, Museum Educator Stephanie Townrow digs up quirky, fascinating, and sometimes puzzling stories that reveal the hidden histories within President James Buchanan's Wheatland. She invites readers to explore his home, meet his "little family," and learn about the tumultuous political climate that surrounded his presidency.
Posted in History From The House