Crocheting service wear for your soldier…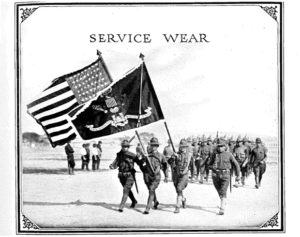 On Tuesday, November 14, LancasterHistory.org (LHO) conducted a "History Harvest" for World War I items. One of the items reaped in that harvest was a 1918 copy of Fleisher's knitting & crocheting manual, published by Fleisher Yarns in Philadelphia. This book, which features knitting and crocheting patterns, was donated by LHO member Denise Lahr.
Crocheting Service Wear
One noteworthy section of the book is dedicated to "Service Wear" items that would be worn by American soldiers:
In the Sixteenth Edition of Fleisher's Knitting and Crocheting Manual precedence has been given to the needs of those who are cheerfully enduring the hardships and dangers of warfare on land and sea. Nothing that we can do for their comfort should be neglected. The section devoted to Service Wear has been carefully prepared and contains only designs that have been approved by competent authorities.
Here are some of the Fleisher designs for service members: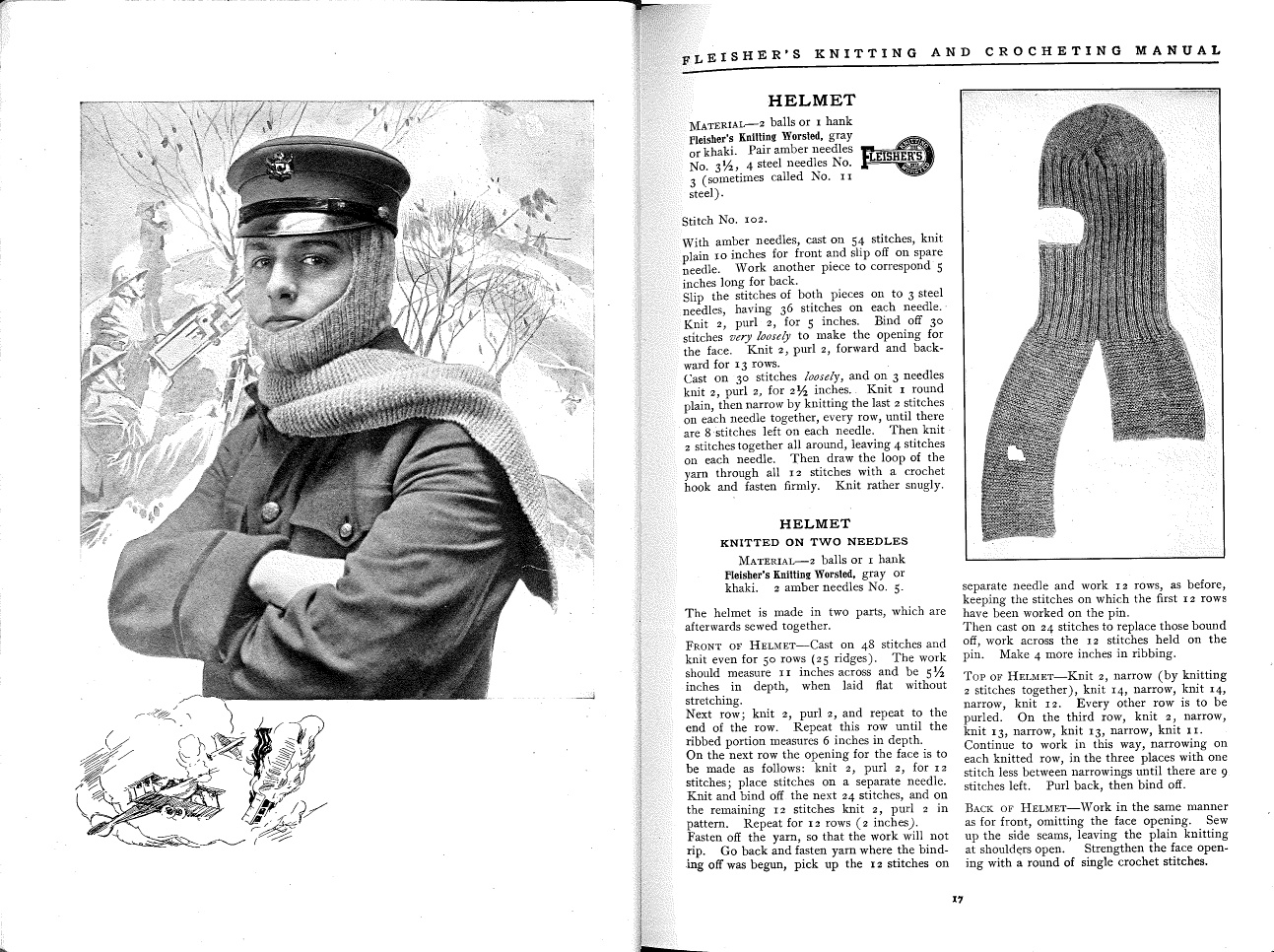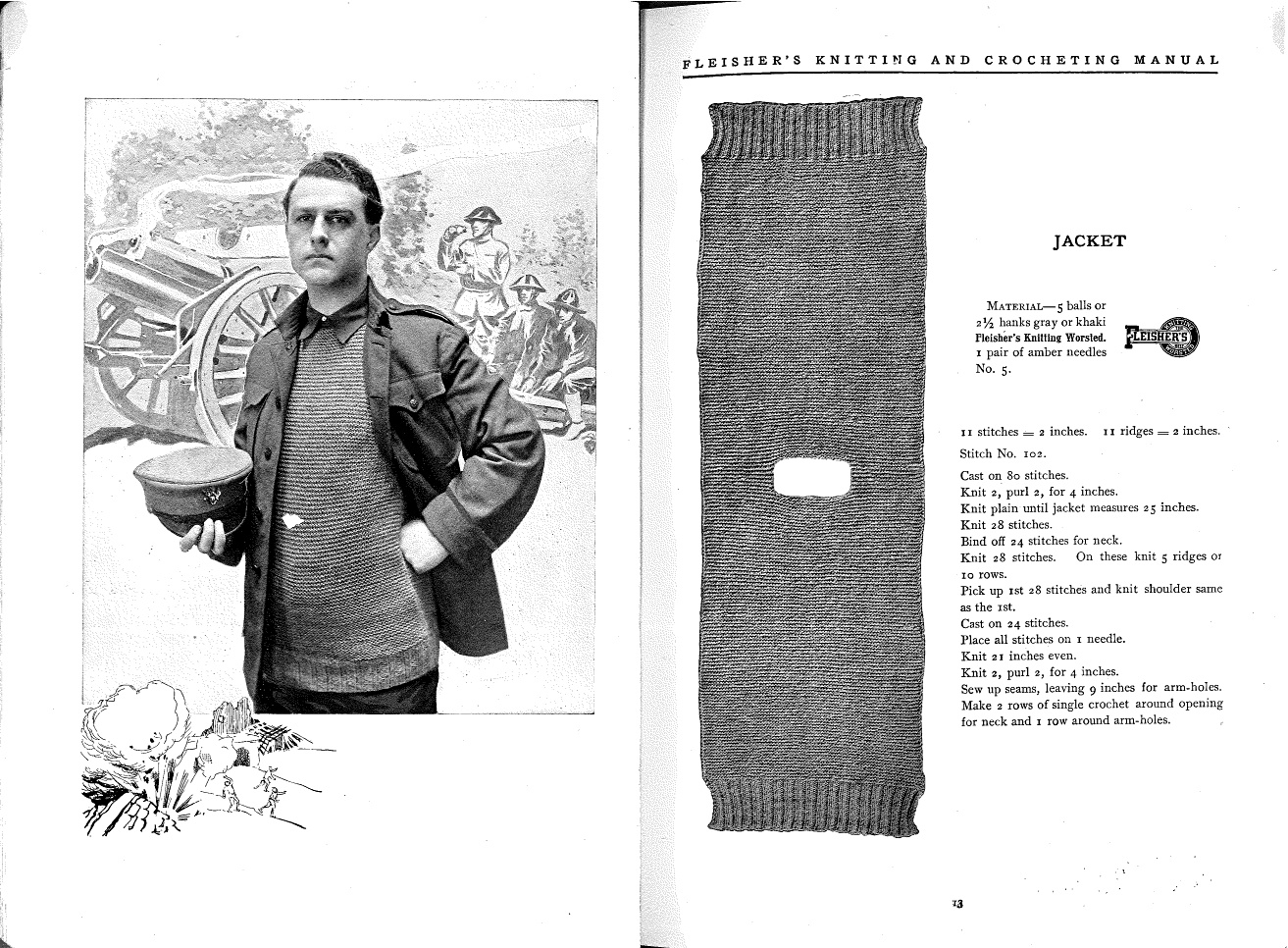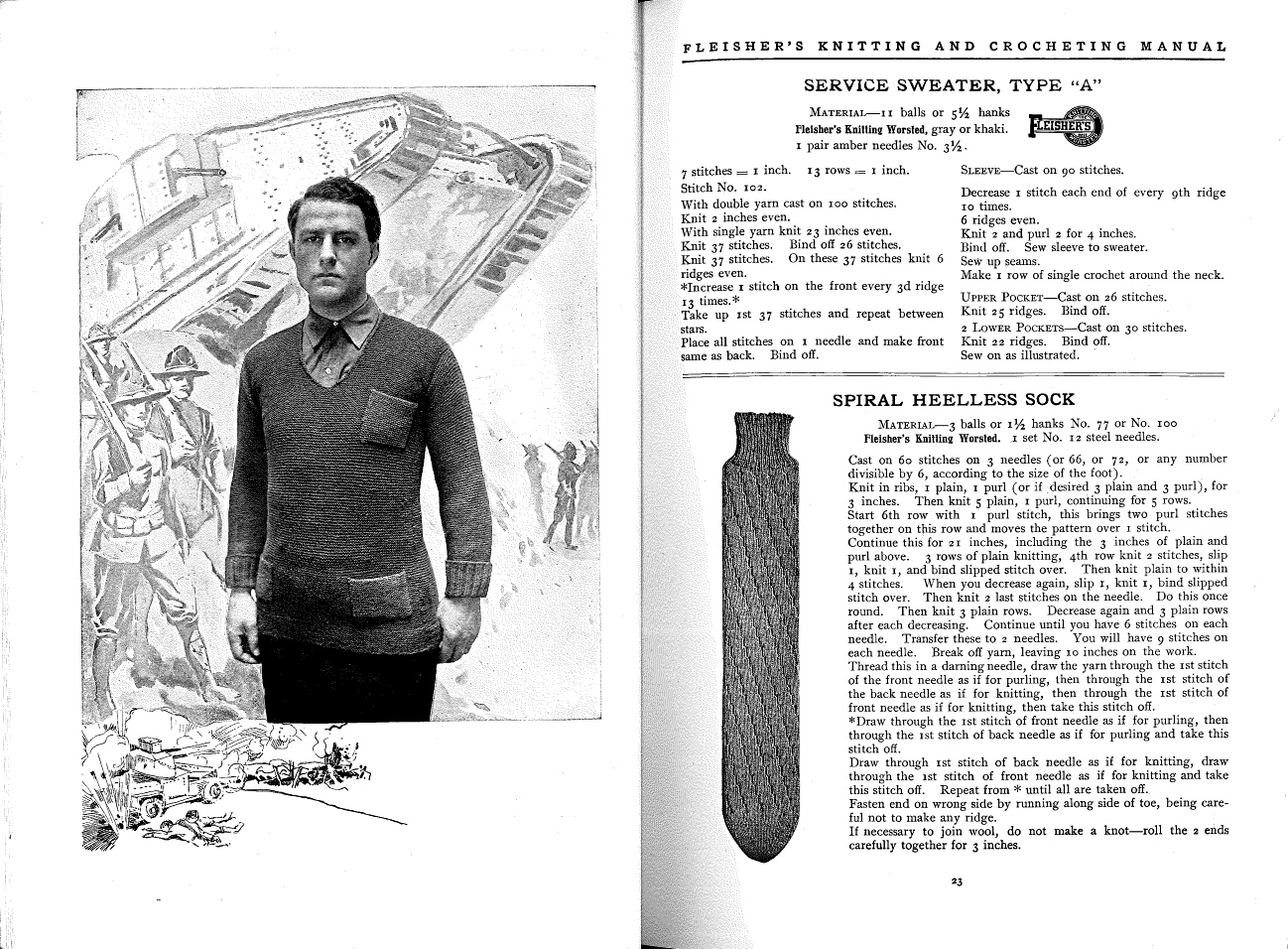 Crocheting Kimonos
Later sections of the book include "Sweaters", "Babies' and Infants' wear", "Afghans", among many others. But the section that really caught my eye was "Kimonos". Here are two examples from that section: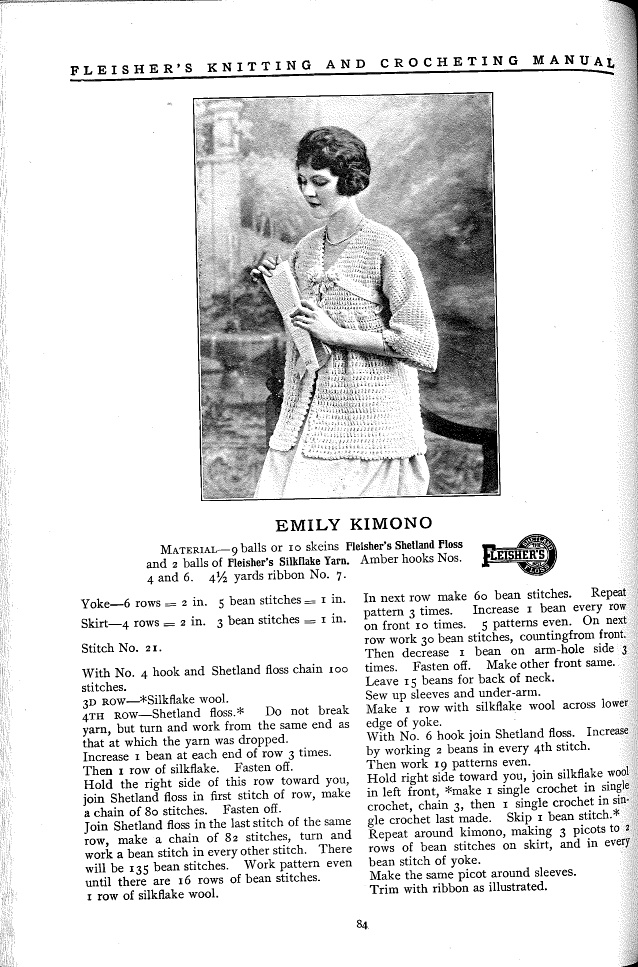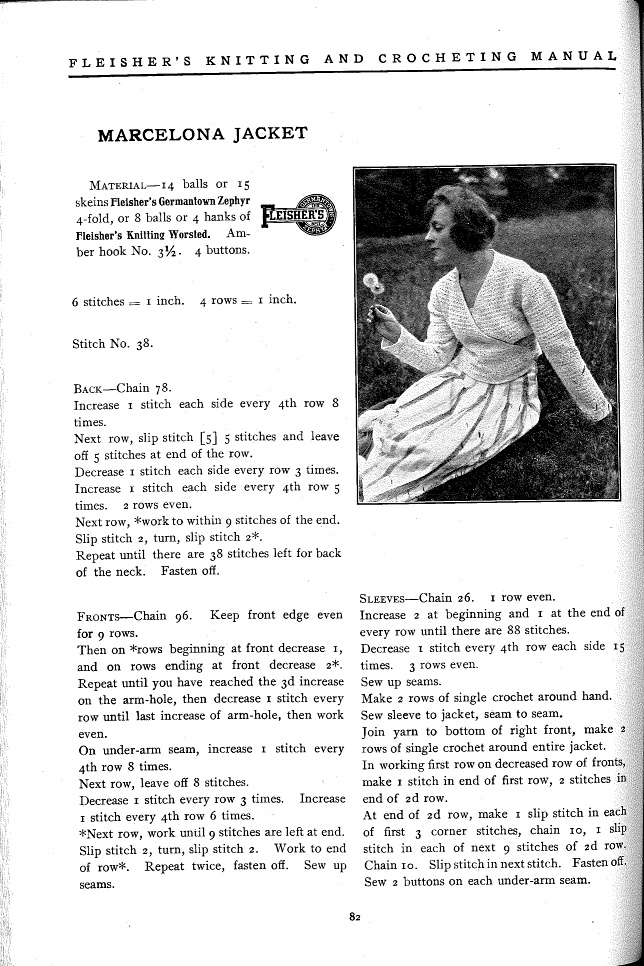 My favorite image
And my favorite photograph in the book is this pair of infant leggings: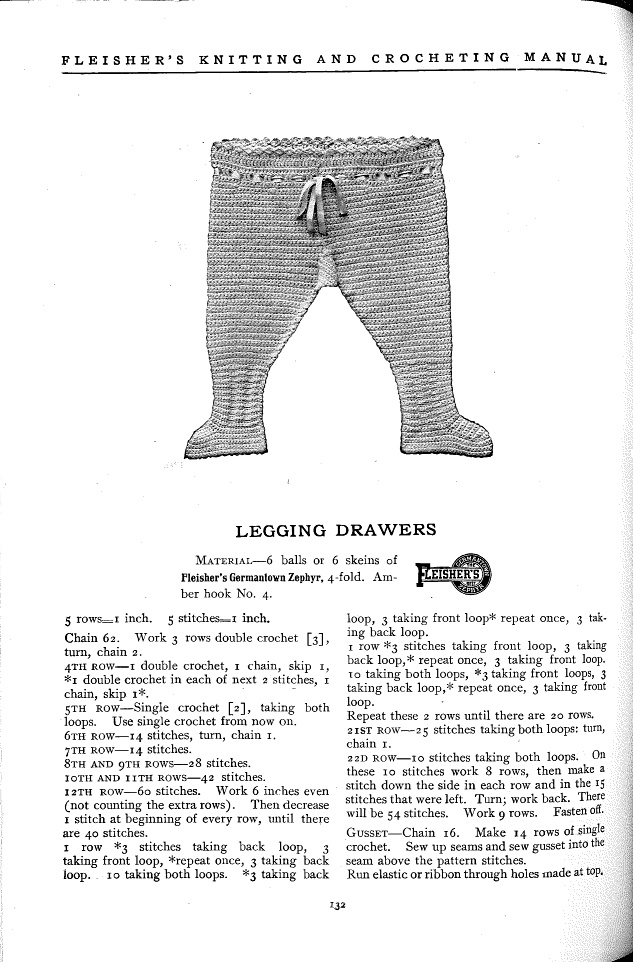 Why add this to the library collection?
Because the book lacks a connection to Lancaster County, readers may wonder why the LHO library would add this book to the collection.
Although it has no direct connection to Lancaster, the book does provide us with a sample of some of the garments that Lancastrians may have fashioned during the war.
LHO's genealogist, Kevin Shue, is a great proponent of adding contextual information to the lives of the many people who populate the genealogies of our Research Center. What clothes did they wear? What did they do for entertainment? Where would they have shopped? What is some of the local lore that they would have shared with neighbors?
In this case, not only does the Fleisher book provide information on what the soldiers might have worn, but it also provides a glimpse into the lives of people on the home front, how they may have contributed to the war effort.
Kevin suggests that this kind of societal, contextual information provides coloring and warmth to genealogy charts that normally consist only of lines for names, places, and dates. When a genealogist adds this type of information to their work, the ancestors come alive. The person is no longer a set of data; they become living people that we can recognize and relate to.
So that is why the LHO library has included Fleisher's knitting & crocheting manual to its collection. LHO is dedicated to providing heritage resources that allow our patrons to understand and recognize the lives of the people of Lancaster County with contextual, day-to-day information.
Where to find it
If you want to take a look at the Fleisher's knitting & crocheting manual, you will be find it in the library section with the call number 746.43. As I have just received it this week, it may take another week to get it cataloged and put on our shelves. If you can't wait that long, just ask the capable workers at the library reference desk. If they can't find it in the library, tell them to check the shelves behind "Bob Coley's work station".
Posted in Notes From The Library