Mon May 29 @ 9:30AM

-

05:00PM


Closings

Memorial Weekend Hours & Closings
Please note that LancasterHistory.org, including Wheatland, will be open regular operating hours on Saturday, May 27th. We are closed Sunday, May 28th. On Monday, May 29th, Wheatland, the exhibition galleries, and the Museum Store will be open. The Archives, Library, and Administrative Offices will be closed. 
Due to increased visitor traffic over the holiday weekend, we recommend visitors make advanced online reservations for their tour. Please visit https://lancasterhistory.checkfront.com/reserve/ to book your tickets online.
If you have any additional questions, please call 717-392-4633. Thank you!
---
Fri Jun 02 @ 5:00PM

-

07:00PM


Explore & Celebrate

Celebrating The Life of a Mentor: Nelson M. Polite, Sr.
Join LancasterHistory.org in celebrating the life of a mentor, the late Nelson M. Polite, Sr. on Friday, June 2 from 5-7pm. A 5pm wine and cheese reception will start the evening's event, followed by an orientation to the FREEDOM: "to secure the Blessings of Liberty" exhibition and a presentation by family members. All are welcome to attend.
This event is part of a series of events taking place across Lancaster City from June 2 - 4 celebrating Nelson M. and Jean Polite, Sr. To learn more, click to view this flyer. (Please note that only this June 2 event is held at LancasterHistory.org; all other weekend events are held at other locations.)

---
Sat Jun 03 @11:00AM

-

03:30PM


African-American Heritage Walking Tours

African-American Heritage Walking Tours
Learn about Lancaster's abolitionists, Underground Railroad agents, religious leaders, and entrepreneurs as you visit 10 historical sites and properties with African­-American heritage. Visit sites such as: bounty hunters' offices & Black businesses on Penn Square; site of Elite Hotel; Thaddeus Stevens & Lydia Hamilton Smith Historic Site; Trinity Lutheran Church; Lancaster County Courthouse; Saint James Episcopal Church; site of the Lancaster Train Station; Shreiner­ Concord Cemetery; Fulton Hall/Old Jail; and Central Market.
TOUR INFORMATION: Two tours will be offered on Saturday, June 3 at 11am and 2pm. Tours depart from the Lancaster City Visitor Center at 38 Penn Square in Lancaster. Tours are safe & easy and take 60-­90 minutes (comfortable walking shoes recommended). Tickets can be purchased in advance from the City of Lancaster Office of Promotion or as a walk-­in, day of at the Lancaster City Visitor Center. For more information, please call 717-­291­-4758.
---
Sat Jun 03 @12:00PM

-

03:00PM


Living History at Wheatland

Election Day Riot: 1857 Washington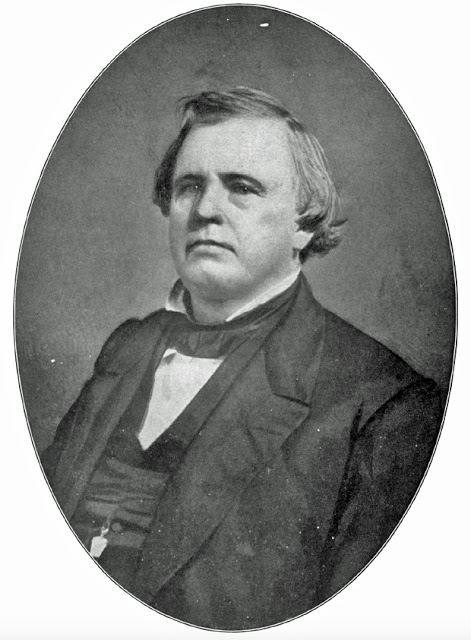 Journey to Buchanan's 1857 White House this June during your visit to Wheatland. Meet with President Buchanan and his cabinet as they discuss a multitude of topics, from political appoints to recent Democratic victories at the polls to their concerns about troubles in Kansas. A sudden, panicked request from Washington Mayor William B. Magruder takes Buchanan by surprise. How will Buchanan respond? Experience the debate and learn about Magruder's request in this June's Living History at Wheatland!
The Living History at Wheatland program, Election Day Riot: 1857 Washington, takes place on Saturday, June 3, 2017 with tours on the hour starting at 12pm and the last starting at 3pm. Standard tours of Wheatland are also offered at 10am and 11am. Click the link below or call 717-392-4633 to purchase your tickets. Advanced tickets strongly recommended as Living History tours often sell out and walk-in space is not guaranteed. Your tickets also include admission to the exhibition galleries.

 What is the difference between a "Living History" tour and a Standard Wheatland tour?
---
Thu Jun 08 @ 3:00PM

-

03:45PM


Curator's Tour

Curator's Tour of Decorative Arts: Ceramics
Curious about the differences between china and porcelain? What is flow blue? Join LancasterHistory.org Assistant Curator Tori Pyle for a 45-minute in depth, behind-the-scenes look at historic ceramics from and used in Lancaster County. Advanced reservations are required as the tour is limited to 10 people.
Pricing:
LancasterHistory.org Members: $10
Non-Members: $15

---
Thu Jun 08 @ 4:00PM

-

05:30PM


General Public Calendar

Say The Wrong Thing: Stories and Strategies for Racial Justice and Authentic Community
On Thursday, June 8, LancasterHistory.org will host Dr. Amanda Kemp for a reading and discussion of her book Say the Wrong Thing: Stories and Strategies for Racial Justice and Authentic Community. Part memoir and part social commentary, Dr. Kemp's book provides insight and strategies for creating racial justice and a strong sense of shared community. Through a short collection of essays, Kemp reflects on her own interracial relationship, parenting her Black teenage son, and making art in the age of Black Lives Matter.

"Say the Wrong Thing is not a pat guide to multicultural appreciation," writes educator Lisa Graustein, "it is a vibrant, commanding invitation to be the change that we need, right now."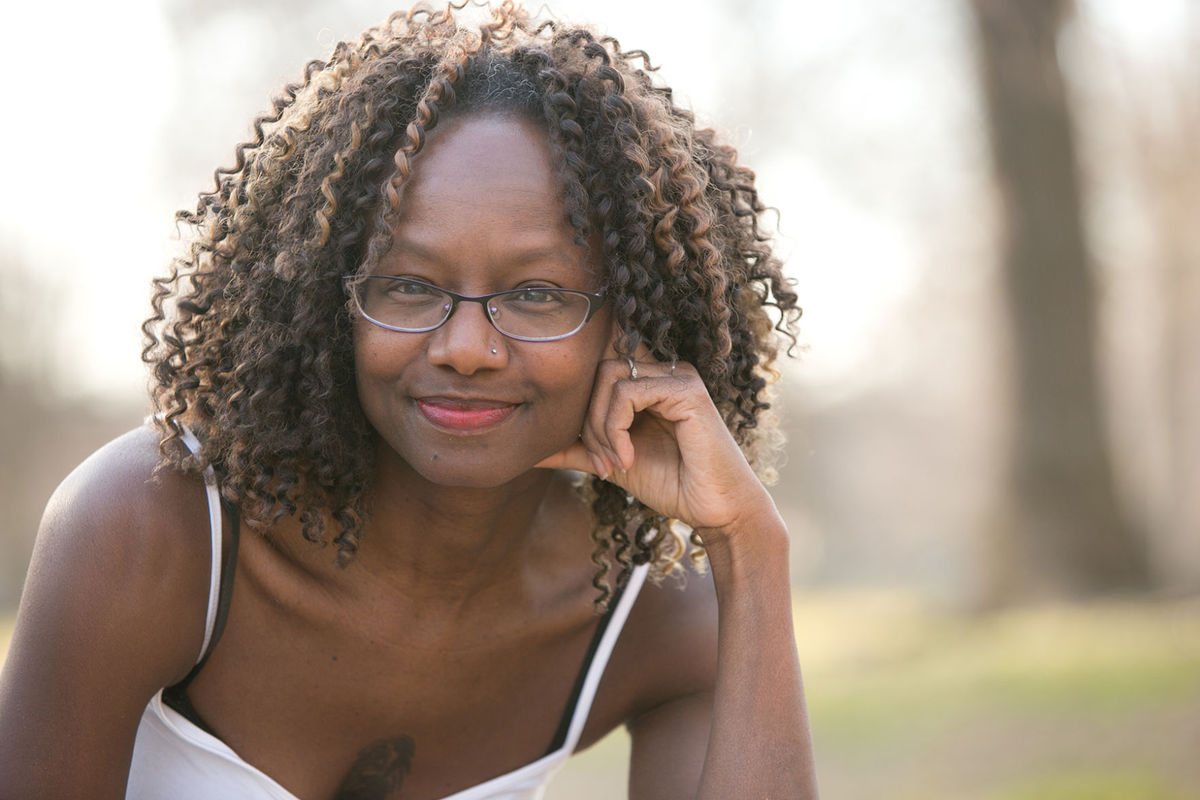 Dr. Kemp has been a lifelong poet-performer and advocate of racial justice and equality since 1983. She earned her B.A. from Stanford University where she was awarded The Gardner Fellowship for Public Service. A poet and playwright, Kemp earned her doctoral degree in Performance Studies at Northwestern University in Evanston, IL. Dr. Kemp has taught at Cornell University, Dickinson College, Millersville University, and Franklin & Marshall College where she served as the chair of Africana Studies. She has keynoted Martin Luther King programs at colleges, high schools, and in elementary school settings. Kemp is currently a Visiting Scholar in Africana Studies at Franklin & Marshall College and continues to publish on race, performance, and freedom.

This event will take place on Thursday, June 8, 2017 in Ryder Hall at LancasterHistory.org, 230 N. President Avenue Lancaster. An author's reception and book signing will begin at 4pm, followed by the reading and discussion from 4:30-5:30. This event is free and open to the public.
---
Wed Jun 14 @ 6:00PM

-
Offsite Events

2017 Annual Dinner of LancasterHistory.org
Join us for the Annual Dinner of LancasterHistory.org on Wednesday, June 14, 2017 at the Lancaster Country Club. The event begins with cocktails at 6pm, followed by dinner at 7pm. Dinner will be followed by a four-item auction with Pete Shaub, and remarks by Dr. Tom Ryan, President & CEO of LancasterHistory.org.
Tickets start at $75 per person. Those interested can also choose to sponsor a table at $1,000. Table sponsors should call 717-392-4633 to reserve over the phone. 
Meal selections for the evening include:
Filet Mignon
Crabcake
Vegetarian
RSVP deadline June 7, 2017. Reservations held upon receipt of payment. Proceeds benefit LancasterHistory.org's education and preservation programs.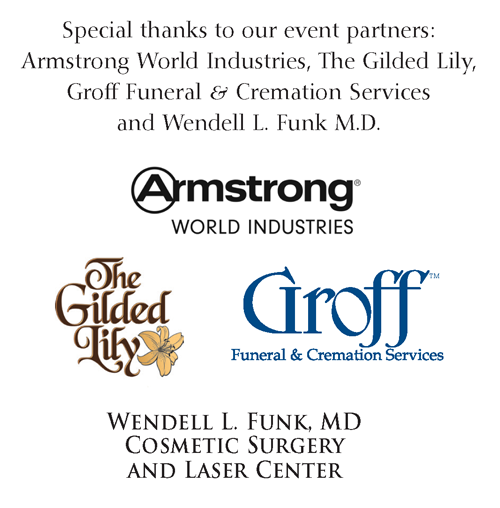 ---
Thu Jun 15 @ 6:30PM

-
Thirsty for History, LancasterHistory.org Night at the Fulton

Newsies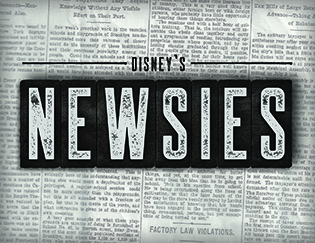 The toast of Broadway for over two years, Newsies is based on the real-life Newsboy Strike of 1899. Day in and day out a young group of scrappy and spirited newsboys carry the banner, hoping for a major headline so they can sell enough "papes" to survive the harrowing streets of New York City… until they become the headline! Publishers Joseph Pulitzer and William Randolph Hearst have unfairly raised the distribution prices of the newspapers and rabble-rouser Jack Kelly isn't going to take it! He pulls together, and fearlessly leads, an ardent band of newsies to strike, taking on some of the most powerful names in New York, and standing up against corporate power and greed.
What does Newsies have to do with Lancaster history? Find out by joining LancasterHistory.org for Thirsty for History Thursday at the Fulton Theatre! Before curtain on the second Thursday of each major Fulton production, LancasterHistory.org will make the connection between each play and local history. To enjoy a fantastic performance and an entertaining historical social hour, purchase your tickets by calling the Fulton Theatre at 717-397-7425. If you are member of LancasterHistory.org, mention your membership to receive a 10% discount.
A wine and cheese reception begins at 6:30pm, followed by a presentation by Dr. Tom Ryan at 6:45pm.The main performance will begin at 7:30pm.
Thirsty for History Thursdays at the Fulton are supported by our friends at the High Companies!

---